Meet Dr. Bennett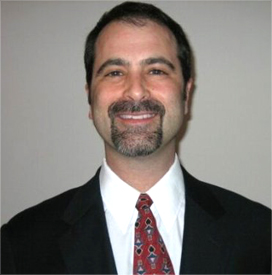 Anthony Bennett, MD, is the owner, operator, and chief radiologist at Advanced Virtual Radiology.
As a board-certified, fellowship trained radiologist, Dr. Bennett has been a licensed physician for over 25 years, and has been providing teleradiology services for over 17 years. He specializes in multi-channel CT procedures with complex reconstructions, nuclear cardiology, and provides accurate readings for MRI's, x-rays, ultrasounds, and more. Dr. Bennett is licensed to work in Michigan, Ohio, Missouri, New York, Illinois, and Arizona.
Special Interests and Abilities
Teleradiology/Soft Copy Readings
Multi-Channel CT
MRI – Musculoskeletal and Neuro MRI in particular
NonInvasive Arteriography (CTA) Arteriography without the Need for Invasive Arterial Catheterization
Nuclear Cardio Imaging
US Vascular (Non Cardiac) and General Imaging
Total Body Screening
Thoracic Imaging
Calcium Scoring
Virtual Colonoscopy
---
Education
Post Graduate Medical Education:
Body Imaging Fellowship
University Hospitals of Cleveland
Case-Western Reserve University
Cleveland, Ohio
July 1998 - June 1999
Diagnostic Radiology Residency
Detroit Medical Center
Wayne State University
Detroit, Michigan
July 1994 - June 1998
Medical Education:
M.D. University of Missouri-Kansas City
School of Medicine
Kansas City, Missouri
August 1990 - May 1994
Undergraduate Education:
B.S.R.T. Avila College, Kansas City, Missouri
Bachelor of Science Major: Radiology Technology
June 1985 – May 1990
A.R.R.T. St. Luke's Hospital of Kansas City
School of Radiology Technology, Kansas City, Missouri
August 1985 - August 1987
Certificates and Licenses
American Board of Radiology Certification:
Issued 11-2-98
Medical Licenses:
Arizona
Ohio
Michigan
Missouri
Illinois
New York
DEA Registration Certificate
USMLE Certification:
Step 1 (9/92); Step 2 (9/93); Step 3 (12/95)
Full CV available upon request.
---
Advanced Virtual Radiology is based in Sylvan Lake, MI and serves Birmingham, Troy, Rochester Hills, Bloomfield Township and the surrounding Metro Detroit and Southeast Michigan area. Contact us today to request a sample report or to schedule a consultation with Dr. Bennett.